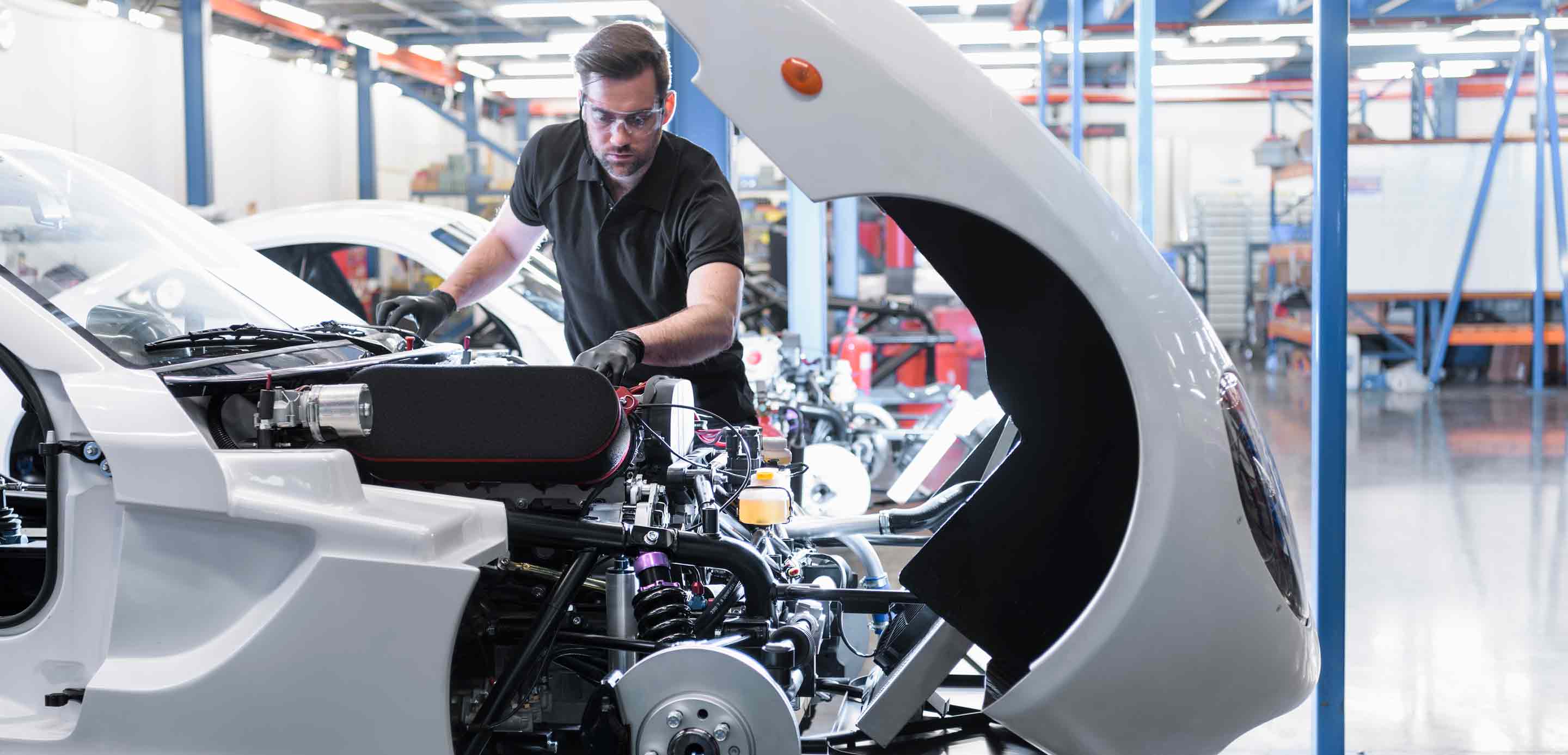 Innovation & Transformation
Faster payments and unlocked working capital at Tata Motors Finance Ltd (TMFL)
Tata Motors' vehicle financing subsidiary, TMFL, provides more than 200,000 commercial and personal vehicle loans each year, and have more than 30% market share in financing Tata Motors Commercial Vehicles.
The challenge
TMFL needed to unlock working capital trapped in advance payments to insurers
TMFL in coordination with customers and insurers ensure adequate insurance to protect its interest in the underlying assets
Policies are not active until insurers receive payment, but processing new policies can take up to a month. This was frustrating for customers who were excited about their new vehicle
To minimise delay, TMFL made premium payments 30 days in advance
But this locked up working capital of USD 3-5 million per month that could be better invested in the business or financial markets
The Solution
TMFL switched to HSBC Commercial Cards to make high-value payments to insurers. By using HSBC Commercial Cards, TMFL can meet the expectations of both insurers and customers while freeing up working capital.
'Our strong and close working relationship with TMFL has enabled us to understand their unique challenges, and work together to implement an innovative payment solution that has delivered important operational benefits and cost savings.'
Siddharth Rungta | Head of Global Payments Solutions, HSBC India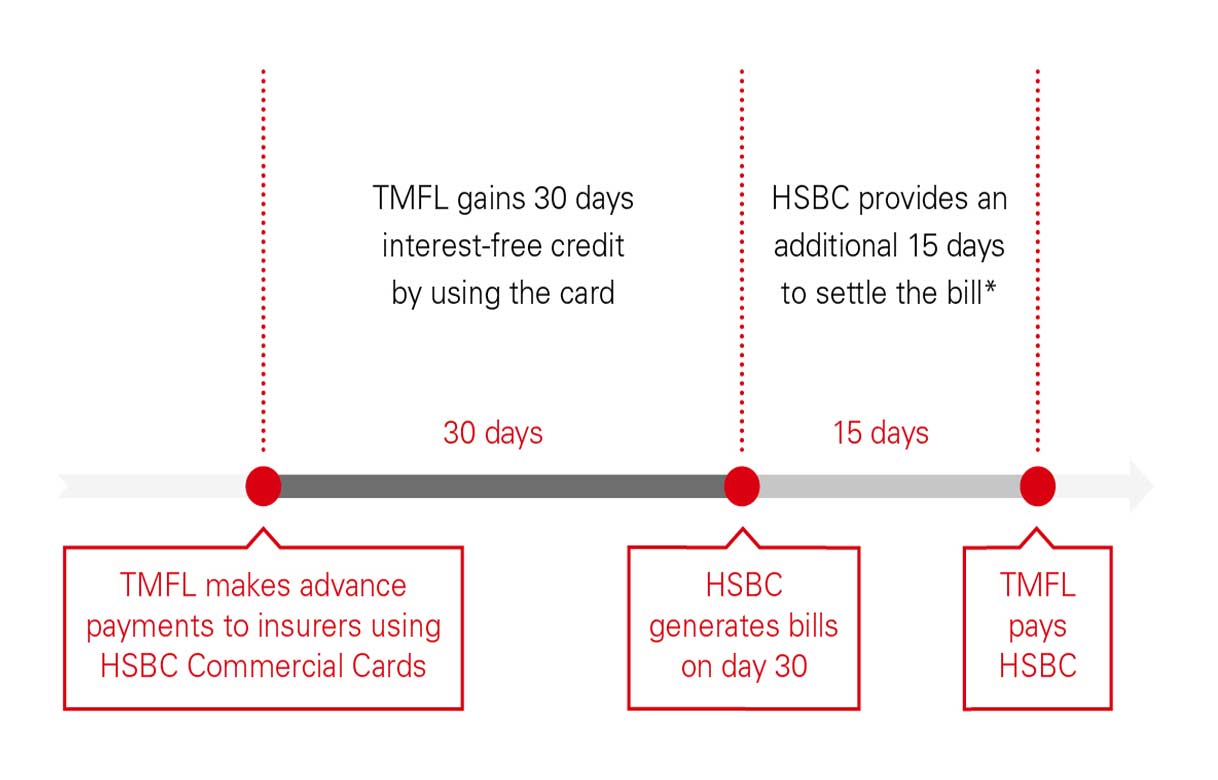 Product
HSBC Commercial Cards Programme
With a range of solutions to suit your business whatever its size, our Commercial Card Programme can help you to reduce costs, negotiate better terms with suppliers and more effectively manage working capital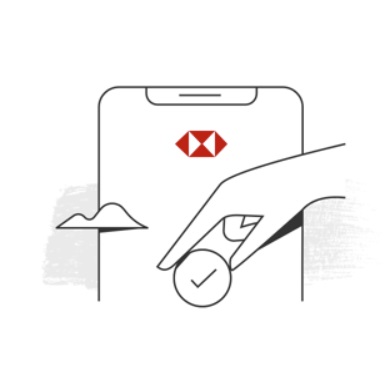 The outcome
Customers get to drive their vehicle away on time

Insurers receive policy premiums on an agreed date, so new policies are not delayed

Working capital. 45 days interest-free credit creates USD 150-200K value each year in additional investment income

Visibility and control. Treasury has greater control over cash positions, and
can better manage liquidity and risk

Payment security. Card use is restricted to authorised users and approved insurers, with one-time password (OTP) payment validation


Scalability. The solution can be expanded to new insurers, and additional volumes, in the future
This amazing partnership with HSBC has helped us in controlling cost through an innovative solution, and now we are looking forward to more unique solutions like this from HSBC.
Download the one-page customer story